TMS Locker number/combination information is NOT available yet! We apologize and hope to release it to you soon!! #tenmoredayscrusaders
Schedules were released this evening. Questions concerning problems with schedules should be directed to assistant principal, Chris Maxey, at
christine.maxey@tcusd2.org
. Happy Monday!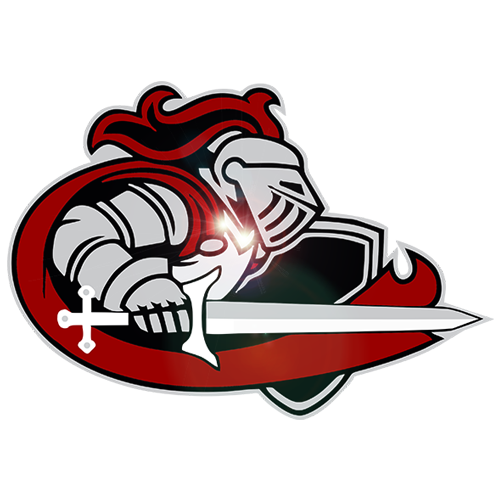 Here is a link to remind TMS students and parents of our upcoming fall sports dates:
https://5il.co/w8ol

Open Building at Triad Middle School Aug. 6th (7am-3pm) - Last name A-K Aug. 9th (7am-3pm) - Last name L-Z More details to follow in this week's parent email.

SAVE THE DATE: August 13th - TMS Picture Day Pictures will be taken at school during the normal attendance day for all middle school students. These pictures are used for students ID cards and the 2021-2022 TMS yearbook.

TMS Fall 2021 Sports Tryout Information FALL 2021 TMS SPORTS INFORMATION REMINDER Triad Middle School July 26, 2021 TMS Fall 2021 Sports Tryout Information: You must have a PHYSICAL on file with the office or turned in to the coach before you can participate in tryouts or practice. If you make the team, you must have fees paid ($55), code of conduct, concussion, and insurance paperwork turned in before you can play in a game. Teams generally practice Monday-Friday and some Saturdays. Attendance by all players are expected. Football (8th Grade Only)
richard.beck@tcusd2.org
Practice will begin on August 4 at 7:30 AM- 12PM. The team will practice at these same times on Thursday, August 5th, Friday August 6 and Monday, August 9. The team will practice August 10 from approximately 2-5 pm. All of these practices will occur before school begins which means your athlete will need to secure a ride to and from each practice. Beginning August 12, practice will be after school and an activity bus will be provided. Baseball (7th and 8th Grade)
corey.vickrey@tcusd2.org
Tryouts will be on Wednesday, August 4th and Thursday, August 5th (final cuts will be on Thursday at the end of practice). Tryouts will be held at TRIAD HIGH SCHOOL. 8th grade tryouts will be from 7:15 AM - 8:45 AM 7th grade tryouts will be from 8:45 AM - 10:30 AM Team practices will begin on Friday, August 6th. The regular season games will start the following week. Softball (7th and 8th Grade)
kaci.greer@tcusd2.org
Tryouts are starting on Monday August 2nd and the tryouts will be held at TRIAD HIGH SCHOOL. 8th grade tryouts will be from 7:30 AM - 9:00 AM 7th grade tryouts will be from 9:00 AM - 10:30 AM Team practices will begin once the tryouts are completed. Cross Country (6th-8th Grade)
megan.delong@tcusd2.org
Summer runs will begin every Tuesday and Thursday beginning on July 6th-August 5th from 8 AM-9 AM at Troy Park by the volleyball courts. These runs are not mandatory but encouraged. Official practices will begin after school on August 16th..

The Board of Education meeting for Monday, July 26, 2021 has been moved to Silver Creek Elementary's cafeteria. The meeting will begin at 6:30 PM.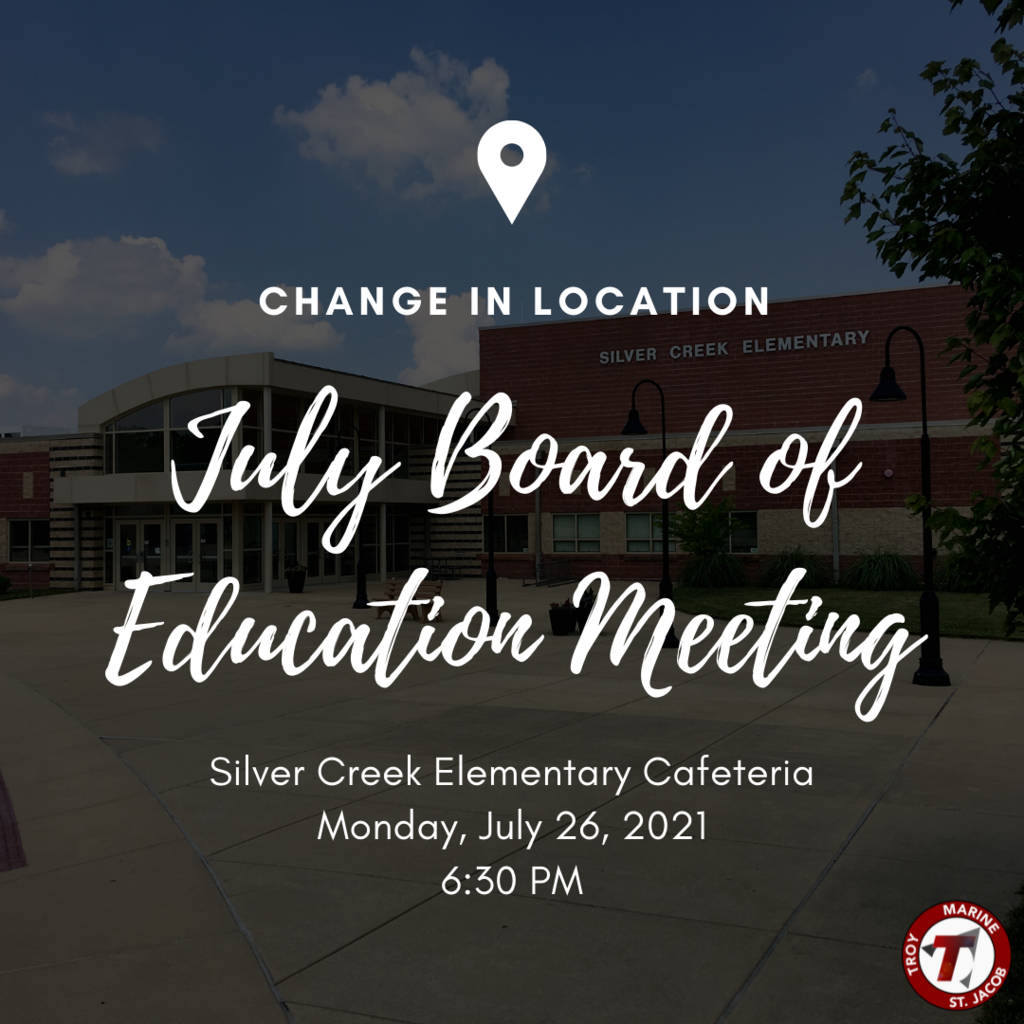 Triad CUSD #2 is pleased to release the school hours for the Pre-K Program at C.A. Henning Elementary for the 2021-2022 School Year. AM Pre-K Doors Open - 8:25 AM Classes Begin - 8:45 AM School Dismissed - 11:15 AM PM Pre-K Doors Open - 12:25 PM Classes Begin - 12:35 PM School Dismissed - 3:05 PM

On Friday, the CDC released updated guidance regarding the upcoming school year. In this guidance, it was clearly stated that vaccinated students and staff members will be allowed to be unmasked while indoors at school. We would like to encourage all who are eligible for the COVID vaccine to schedule an appointment. COVID vaccines are offered through the Madison County Health Department (
https://arcg.is/bqrfO0
) as well as many local pharmacies and some doctors' offices. Additional guidance is forthcoming regarding district protocols and procedures for unvaccinated students.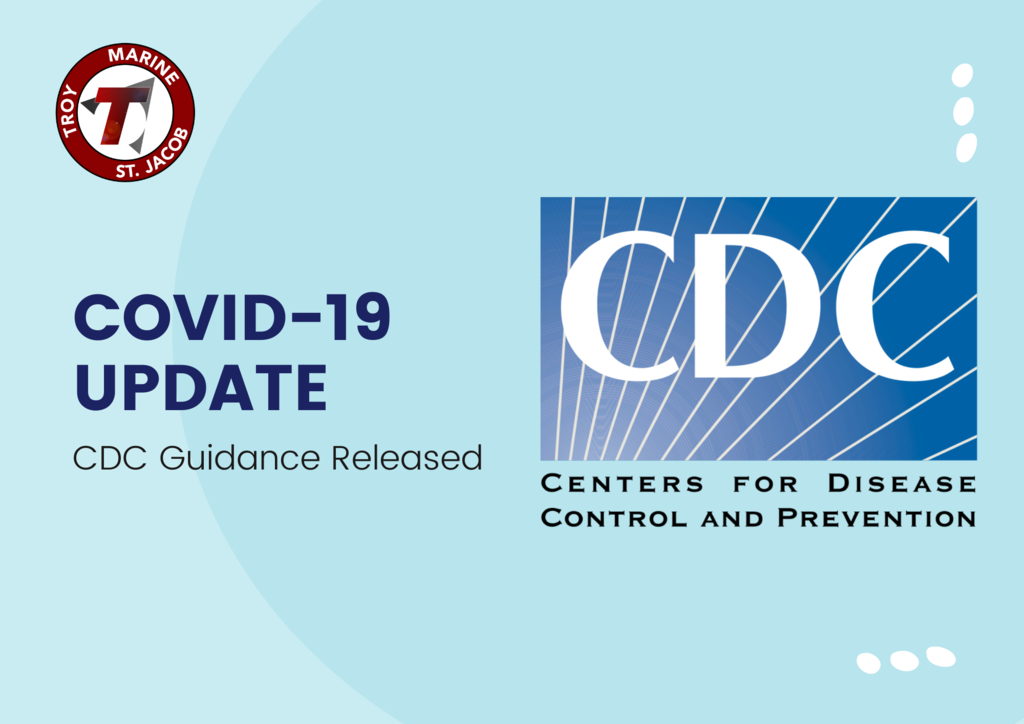 Due to a technical error in Skyward, preliminary student schedules may have briefly shown up in Student & Family Access yesterday. Final student schedules will be available in early August and we will notify parents of their availability through our website and social media.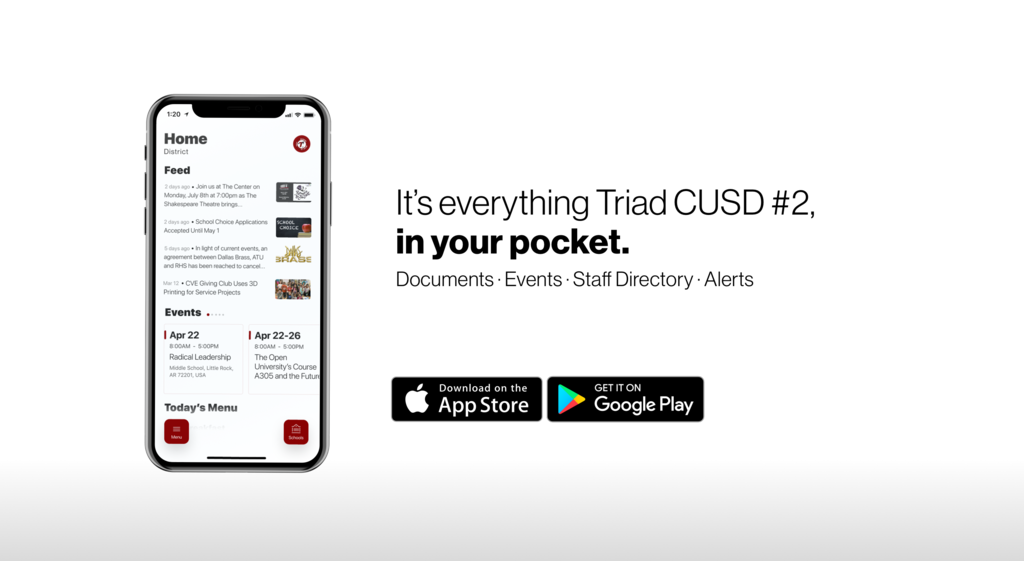 Wishing everyone a Safe & Happy 4th of July!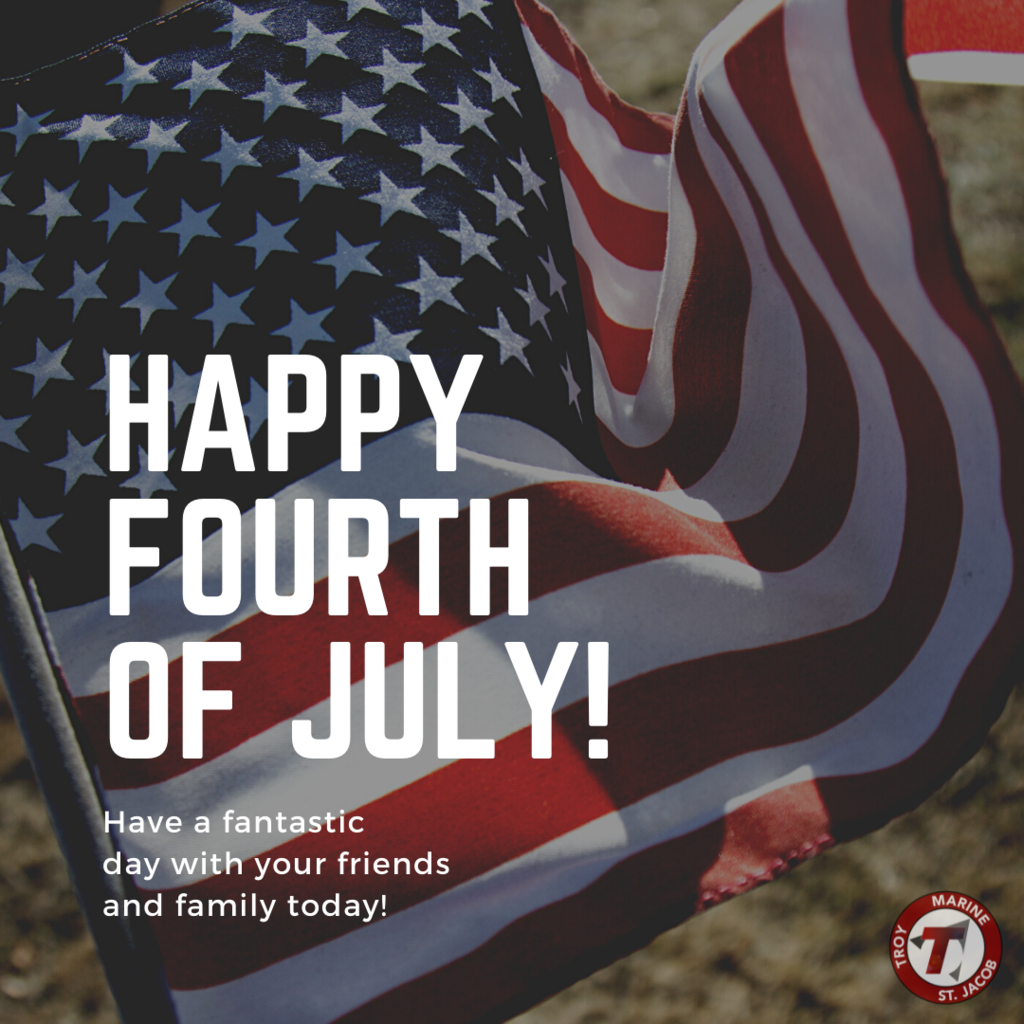 Reminder of the Vaccination Clinic this afternoon at Triad High School from 3:30-7:30 pm. 12 years and older eligible with parent or legal guardian. Pfizer vaccine. First and second doses will be given.

8th Grade Trip to Washington D.C. TMS students laying a wreath in honor of Sr. Airman Bradley Smith at the United States Air Force Memorial and The Tomb of the Unknown Soldier. #TriadProud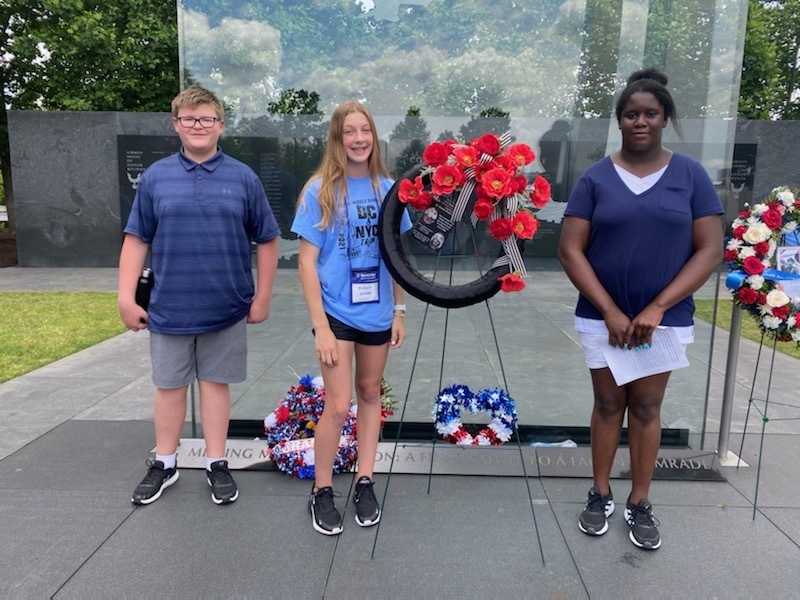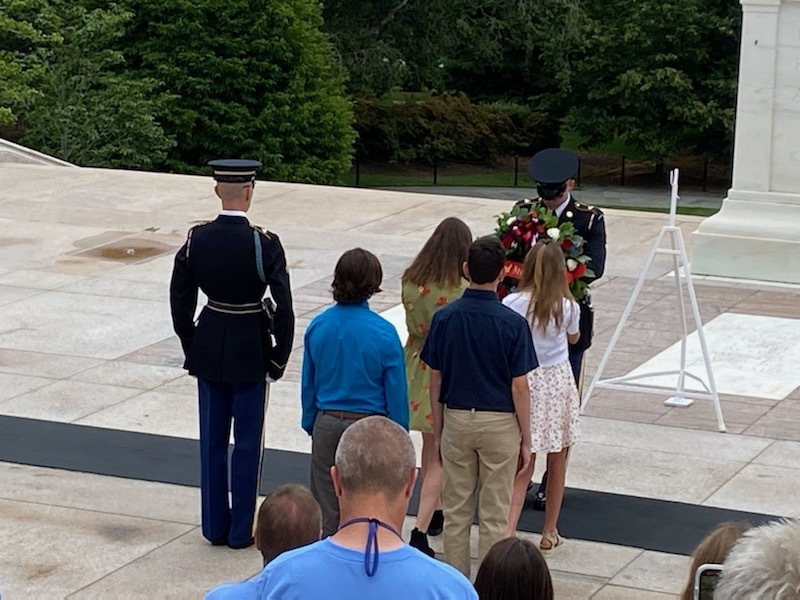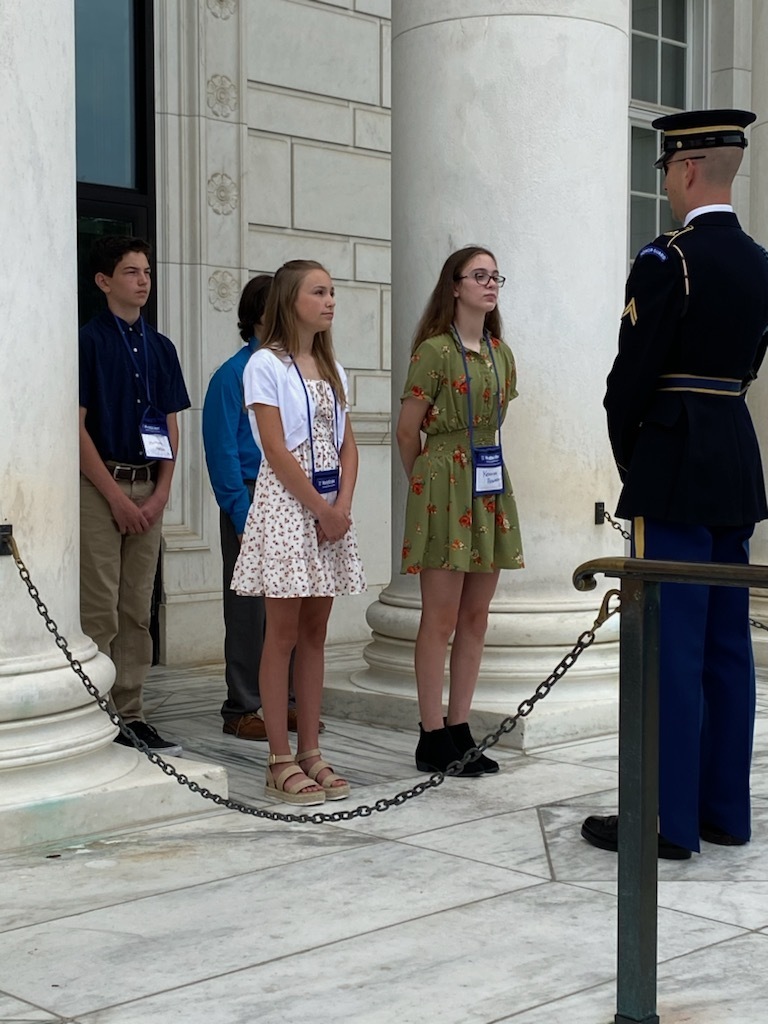 Congratulations to our Triad Crusaders for winning the Regional Championship!!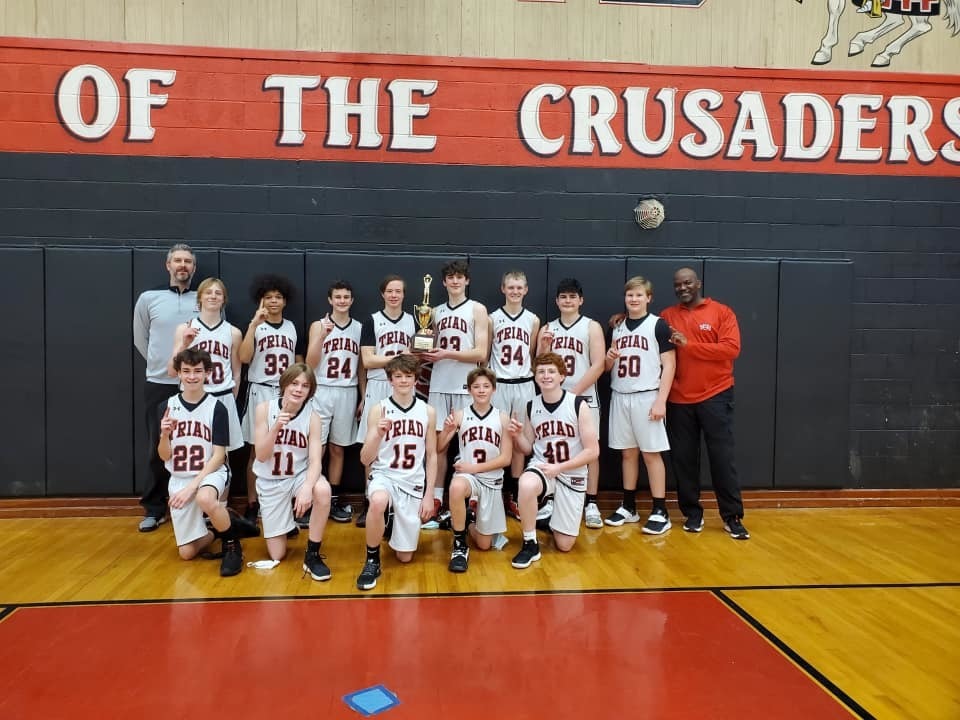 Seventh grade science teacher, Mrs. Hembruch, invited remote kids on campus this evening to dissect frogs! #triadproud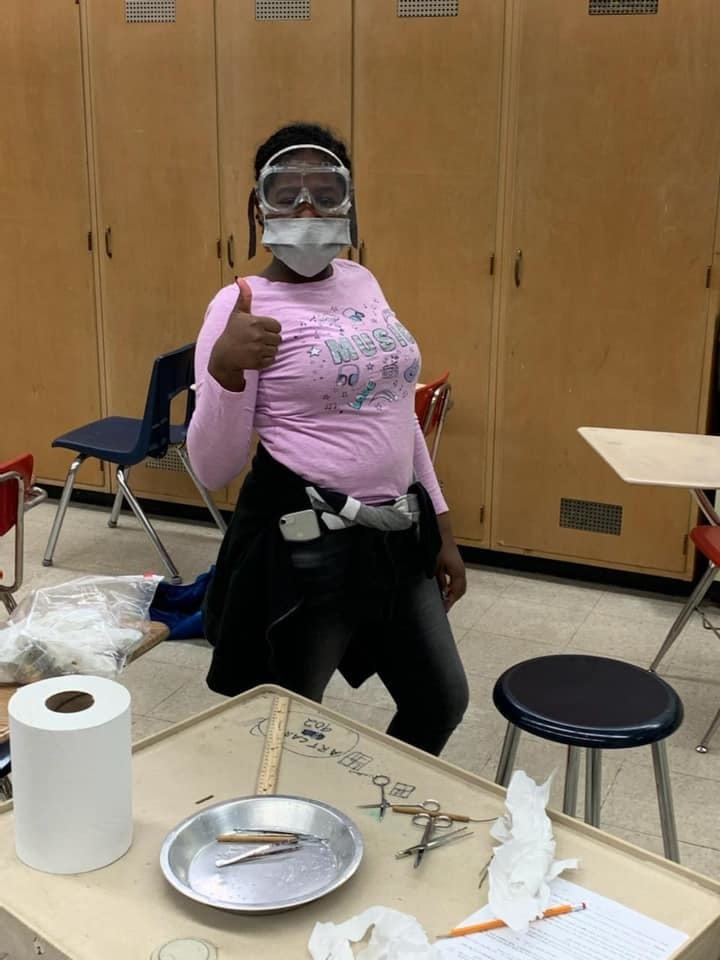 Please read this week's family letter for information regarding in-person learning five days a week for all 7th/8th graders beginning Monday, March 8th!